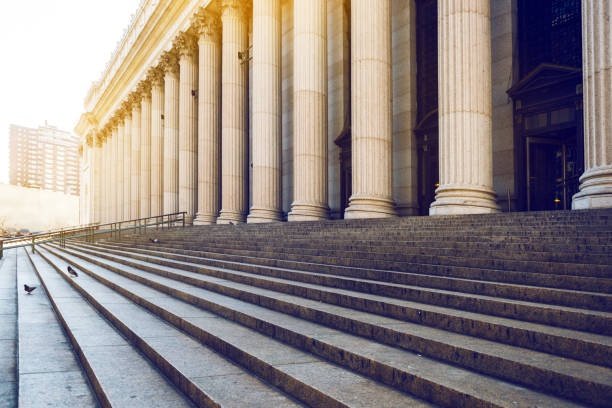 Republican State Representative Bill Seitz recently drafted articles of impeachment against Gov. John Kasich and Attorney General Mike DeWine, the top officials in Ohio. It appears that their plans are to impeach the state's two elected leaders as a way of getting rid of the unpopular Kasich administration, which has been widely criticized for its failure to help Ohioans deal with the worst economic crisis in decades.
As I mentioned at the beginning of this piece, I'm an advisor to Ohio's statewide progressive political committee and have spent many years advising progressive politicians on how best to move forward in the wake of this state's failed economic recovery. In doing so, I've come to understand that some people (such as Republican State Representative Bill Seitz) are looking to take advantage of the situation for political purposes. It's unfortunate but true, that a lot of conservative elected officials believe the best way to help Ohioans recover is by going after the governor and the attorney general. They seem to think that attacking the top officials of the state government will somehow improve the state of the economy. Look for more facts about news at http://www.huffingtonpost.com/news/infographics/
If you're looking for someone to blame for the troubles that the state of Ohio is facing right now, you need to look no further than Republicans like former State Representative Bill Seitz. The fact that these people continue to attack the governor and the attorney general despite the fact that it has been proven that their programs have not helped Ohioans is just as disgusting as the things they were claiming about Obama's first-term Affordable Care Act when it was first being introduced. In fact, a new poll shows that more than 60% of support Obama's health care plan. What makes the Republicans and their supporters so angry is that they're only supporting one piece of the puzzle, and not the entire program, when they criticize the Kasich administration's handling of the current economy.
Although I'm not in the political business, I do know that there are plenty of people who would be willing to give advice to Governor Kasich about how to handle his economic situation and the ongoing budget crisis that he and the state face. Those same individuals would also agree that a complete overhaul of Ohio's economy would be necessary in order to get the state back on track.
Unfortunately, that isn't what Aaron Bernstine State Rep is trying to do right now. Instead, they're trying to impeach the two most effective leaders in the state government, as a means of taking out the very people who could potentially help Ohio recover. In other words, they're doing nothing for the people of Ohio, who are hurting, but are using the recession to further their own political careers. and agendas.
In conclusion, if you want to learn more about impeaching the leaders of Aaron Bernstine, why not check out my website for more information on impeaching Gov. John Kasich and Attorney General Mike DeWine. You'll also find an online fundraiser to help me continue my work fighting for Ohio's progressive agenda.